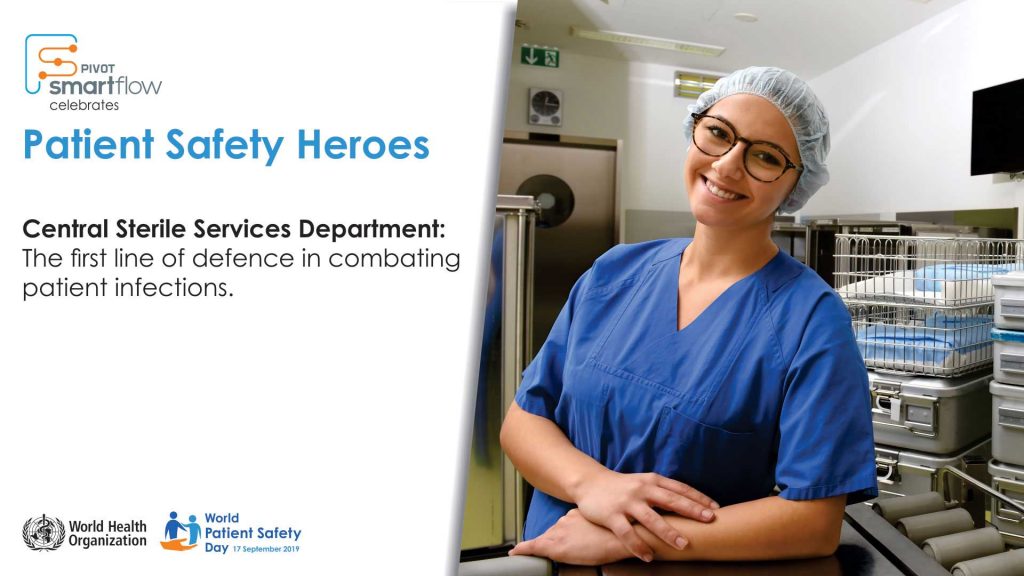 The World Health Organisation has announced 17th September 2019 as the very first World Patient Safety Day. The objective is to create global awareness and a culture of patient safety that empowers health workers and leaders.
Patient Safety in a hospital is everybody's job – not just the treating teams'. One such important contributor to patient safety is the Central Sterile Supplies Department (CSSD), also called Sterile Processing Department (SPD). The CSSD is the first line of defense in combating patient infections for a hospital.
Contaminated or improperly sterilized surgical supplies are among the biggest contributors to Hospital Acquired Infections (HAI) that can then cause complications in recovery, longer hospital stays and higher treatment costs. The CSSD Department is entrusted with the task of sterilizing reusable surgical instruments and supplies before each use; instruments ranging from simple knife handles and forceps to more complex arthroscopic shavers and fiberoptic endoscopes. Technicians in this department work round the clock to ensure effective and timely sterilization of items such as surgical instruments, implants, dressing materials for safe use inside operating rooms, wards, ICUs, examination rooms etc.
Their task is a complex one – first they have to be on their toes all day, working in harsh environments wearing personal protective gear (which is often overlooked for the sake of convenience or lack of awareness) and operating myriad equipment such as washers, disinfectors, dryers, air sprays, sterilisers, etc. They handle contaminated items that have been used on patients and are, therefore, often exposed to deadly viruses / bacteria. Add to this the plethora and complexity of protocols they must follow and the range of instruments that they handle – open surgery / minimally invasive surgery / robotic surgery instruments. In most cases, skills are learnt on-the-job by following practices already followed by others, whether right or wrong.
On the occasion of the very first World Patient Safety Day, we want to celebrate this, largely unsung, community of CSSD professionals that work behind the scenes but are out-sized contributors in ensuring infection free treatment at hospitals the world over!